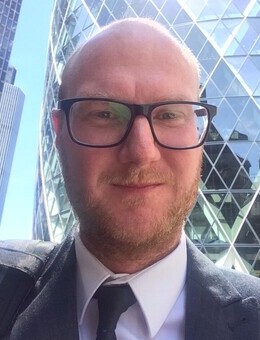 Name: Mr. Matthew COLLINS
Title: Senior Specialist - Construction & Infrastructure Management
Orgisation: Royal Institution of Chartered Surveyors, UK
Matthew is currently a Senior Construction and Infrastructure specialist within the RICS Standards & Professional Development team. Matthew has been a Chartered QS since 2009 and has 18 years of experience within the construction industry and wider built environment, working across a variety of commercial roles in the public and private sectors and internationally.
Matthew has worked for companies including Arcadis, Turner & Townsend and Tokio Marine HCC where he led the surety claims team. Matthew has experience of working for clients and organisations across a variety of sectors with a excellent network of professionals to utilise.
Matthew is passionate about the industry's responsibilities as part of the climate crisis and achieving net zero and is leading the update to the RICS Professional Statement on Whole Life Carbon Assessment, due to be published in spring 2023. Alongside this, he is part of several pan-industry initiatives, including as the RICS Steering Group member for the UK Net Zero Carbon Buildings Standard.
Mr. Matthew COLLINS will be one of the speaker in:

15 Dec PM - International Conference on Green Construction