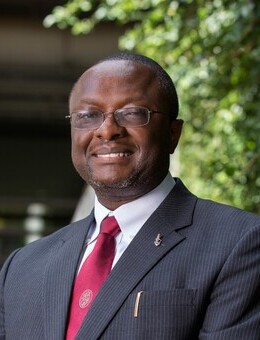 Name: Prof. Chimay ANUMBA
Title: Dean and Professor
Organisation: College of Design, Construction and Planning at University of Florida, US
Chimay Anumba is a Professor and Dean of the College of Design, Construction and Planning at the University of Florida. He holds a Ph.D. in Civil Engineering from the University of Leeds, UK; a higher doctorate – D.Sc. (Doctor of Science) - from Loughborough University, UK; and an Honorary Doctorate (Dr.h.c.) from Delft University of Technology in The Netherlands. He has over 500 scientific publications, including 21 books and over 200 archival journal papers on aspects of construction engineering and informatics. His work has received over $150M in support from a variety of sources. He has also supervised more than 54 doctoral candidates to completion and mentored over 25 postdoctoral researchers. He is a Fellow of the Royal Academy of Engineering, FREng, and a member of the US National Academy of Construction. In 2018 he was named the recipient of the ASCE Computing in Civil Engineering Award.
Prof. Chimay ANUMBA will be one of the speaker in:
13 Dec AM - Global Construction Summit & CIC Construction Innovation Award 2022 Presentation Ceremony