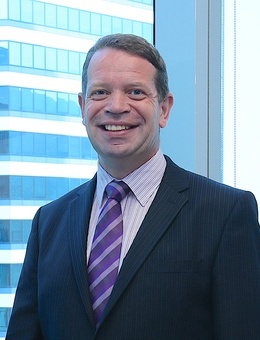 Name: Mr. Tony SMALL
Title:Director – Health & Safety, Sustainability, Systems & Audit
Orgisation: Gammon Construction Ltd
Mr. Tony Smallis a Director of Gammon a multi-disciplined construction and civil engineering business based in Hong Kong with operations throughout Southeast Asia. He is the Director responsible for Health and Safety, Sustainability, Quality and Audit.Mr. Tony Smallis formerly a Building Services Engineer and held a number of technical and management positions before moving into the safety, quality and environmental fields. He came to Hong Kong in 1997 to work on the Airport Core Programme and then worked in the UKand Europe on rail infrastructure projects. In 2010 Mr. Small returned to Hong Kong and joined Gammon from Balfour Beatty a shareholder of Gammon where he previously held similar positions.Mr. Small serves on IOSH HK branch as immediate Past Chairman and is also serves on the main committee of The Lighthouse Club, also Chair of the HongKong Regional Council for the International Powered AccessFederation, and the Professional Advisor to Programmes in"Occupational Safety and Health" for the Hong Kong MetropolitanUniversity.
Mr. Tony SMALL will be one of the speaker in:
15 Dec AM - International Conference on Construction Safety & Health