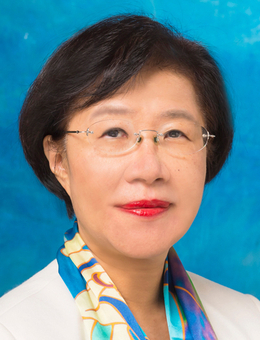 Name: Ar. Prof. Ada FUNG
Title: Chairperson, Committee on BIM
Orgisation: Construction Industry Council
Ar. Prof. Ada FUNG is an Architect by profession. She is an active member in the architectural field and the construction industry in Hong Kong & Asia Pacific Region. She has been the Deputy Director of Housing supervising the Development & Construction Division of the Housing Department until end of 2017.
Ar. Prof. FUNG is the the Chairperson of the Committee on Building Information Modelling (BIM) of the Construction Industry Council (CIC), President of the Hong Kong Alliance of Built Asset & Environment Information Management Associations and Chairperson of Hong Kong Chapter of BuildingSMART International. She is President of the Lighthouse Club (HK), President of Temporary Works Forum (HK), and President of the Zonta Club of Kowloon, and a Director of Logistics and Supply Chain MultiTech R&D Centre. She is a member of Advisory Council on the Environment, member of Green Tech Fund Assessment Committee, member of the Land Sharing Pilot Scheme Advisory Panel. Ada is a member of the Occupational Safety & Health Council, also serving as Chair of its Construction Safety & Health Review Committee.
Ar. Prof. FUNG is Honorary Professor of the Faculty of Architecture, as well as Adjunct Professor of the Department of Civil Engineering of the University of Hong Kong, Member of the Advisory Committee of GREAT Smart Cities Institute, Hong Kong University of Science and Technology and she serves as Advisor to various Associations and Institutions in the fields of architecture, engineering, environment, construction, safety, smart city, quality, project management, BIM, etc.
Ar. Prof. FUNG was the past President of the Hong Kong Institute of Architects (2013 - 2014), past Chairperson of the APEC Architect Monitoring Committee of Hong Kong (2012/13 - 2015/16), the Architects Registration Board (2010/11 - 2011/12) and the Committee on Construction Safety of the CIC (2016 & 2017), Director & Board Secretary of the World Green Building Council (2018-2020) and the Hong Kong Green Building Council (2014-2019).
Ar. Prof. FUNG has received Lighthouse Club's Golden Helmet Award for Safety Leadership (2012), CIC's BIMer of the Year Award (2014) and International Passive and Low Energy Architecture Award (2018), Distinguished Faculty of Architecture Fellow in the Faculty of Architecture, University of Hong Kong (2019).
Ar. Prof. Ada FUNG will be one of the speaker in:

14 Dec PM - International Conference on MiC