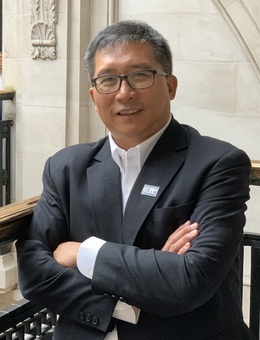 Name:Mr. LUK Wai-hung, JP
Title: Project Manager/Major Works
Orgisation: Highways Department, HKSAR Government
Mr Luk has begun his government career since 1985, with over 35 years of experience in administrating and managing various mega infrastructure projects in Hong Kong, ranging from drainage works, water supply networks, water treatment plants, new town development, as well as main highways network and road hubs. Significant projects that he managed include Happy Valley Underground Stormwater Storage Scheme with NEC Awards 2017 received, Tseung Kwan O Desalination Plant with the first time using reverse osmosis in Hong Kong, and currently the Central Kowloon Route linking up the east and west of Kowloon in densely populated areas with tunneling works. He is also responsible for the planning of major Road projects including Route 11, Tsing Yi - Lantau Link, Tuen Mun Bypass, Improvement of Lion Rock Tunnel and Widening of Yuen Long Highway. Apart from his skillset in NEC and his mastering in construction programme and contract management, he is also an advocate in driving construction safety, productivity, and sustainability with the adoption of innovation and technology. He is currently heading a taskforce in Central Kowloon Route project to steer digitalisation to the whole project lifecycle. Central Kowloon Route is also the first mega public works project of its kind in Hong Kong to develop and adopt integrated Digital Works Supervision System for six current works contracts.
Mr. LUK Wai-hung, JP will be one of the speaker in:

14 Dec PM - International Conference on MiC