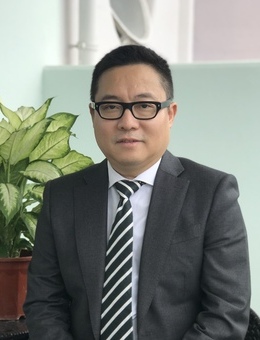 Name: Prof. Wilson W.S. LU
Title: Associate Dean (Research), Faculty of Architecture
Organisation: The University of Hong Kong
Dr Wilson Lu is Professor in the Department of Real Estate and Construction, Faculty of Architecture (FoA), at the University of Hong Kong (HKU). He is also Associate Dean to look after research in the FoA at HKU. His research interests focus on Construction Management with two directions:
Construction Digital Transformation: Building Information Modelling (BIM), smart construction, blockchain, and Artificial Intelligence (AI); and
Circular Construction: Construction waste management, economics, public policies, and big data.
Prof. Wilson Lu is the leader of research grants worth HK$60+ million from various prestigious funding regimes. He is the author of two books on BIM and more than 200 papers on construction informatics and circular construction. Prof. Lu is the Director of iLab@hku, which is a construction innovation and technology lab housed more than 30 researchers and PhD students. He is ranked as a Top 1% scholar for six years in a row by Clarivate Analytics. In recent years, he has started to look at modular integrated construction (MiC) digitalization transformation through technological and managerial strategies. He is the winner of the ASCE (American Society of Civil Engineering) Journal of Management in Engineering Best Peer Reviewed Paper Award for 2022, Elsevier journal Resources, Conservation & Recycling (RCR) best paper award 2022, buildingSMART International (bSI) Awards 2021 (the "Professional Research" category), Construction Industry Council (CIC) Construction Digitalisation Award 2021 (Silver Award in the Training/Research Institute Category), CIC Construction Innovation Award 2015 (Young Innovator Award), and HKU Outstanding Young Researcher Award (2014-2015)
Prof. Wilson W.S. LU will be one of the speaker in:
14 Dec International Conference on MiC