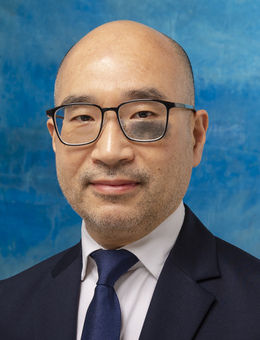 Name: Mr. LEUNG Kin-man
Title: Deputy Director (Development & Construction)
Orgisation: Hong Kong Housing Authority
Mr. Stephen LEUNG is an architect by profession. He has over 30 years of experience in the construction industry in both the private and public sectors.
In his position as Deputy Director of Housing, he leads a multi-disciplinary team for the implementation of public housing developments in Hong Kong, covering a wide spectrum of tasks on projects from feasibility, planning, design to construction stages as well as on development and procurement central functions and establishing operational policies and strategies for sustainable development, embracing HKHA's core values being Caring, Customer-focused, Committed and Creative. He has been steering and overseeing the development and application of information technology including but not limited to Building Information Modeling (BIM), Geographic Information System (GIS), as well as construction technology to enhance the business practices of the Development and Construction Division of the Housing Department.
Mr. LEUNG Kin-man will be one of the speaker in:

15 Dec AM - International Conference on Construction Safety & Health