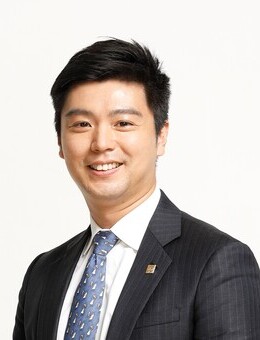 Name: Mr. Dennis CHOI
Title: Managing Director (Investment)
Organisation: China Resources Capital Management Ltd.
Dennis Choi is a Managing Director at China Resources Capital Management. Mr Choi is primarily responsible for offshore fund management and investment. He is also the Managing Partner of Runnovation – the new Hong Kong business innovation centre built by China Resources Capital Management. With over 18 years' experience in investment and consultancy, Mr Choi concluded over USD 6 billion M&A transactions and fund set up during his tenure with CRCM including real estate, healthcare and infrastructure sectors. Prior to joining CRCM in 2011, Mr Choi was with PAG responsible for analysis of Asia real estate investment opportunities. He was also a senior manager in CBRE.
Mr. Choi received an MBA with honors from the University of Chicago, and a bachelor's degree from the University of Hong Kong. He is professional member of CFA, the Royal Institute of Chartered Surveyors (RICS) and the Hong Kong Institute of Surveyors (HKIS). Mr. Choi received the 3rd GBA Outstanding Young Entrepreneurs Award in 2022 and is currently the Vice Chairman of Guangdong-Hong Kong- Macau GBA Youth Association.
Mr. Dennis CHOI will be one of the speaker in:

13 Dec PM - CIExpo Grand Opening Ceremony & Greater Bay Area Construction Summit